Hello, fashion enthusiasts! Dive deep with me into the world of luxe-for-less as we journey through the art of striking a balance between style, savings, and ethical indulgence. The allure of Chloé, with its symbolic designs, has never been more pronounced. But what if I told you you could get that same high-end sophistication without the steep price tag? Today, we'll unravel the top 8 exquisite Chloé look-alikes, each exuding charm and elegance. By the end of this post, you will be well-versed in where to find this hidden gem and understand the nuance behind picking the perfect dupe that complements your fashion-forward sensibilities. Tighten those sartorial seatbelts; it's going to be an exhilarating ride!
The Chloé Charm
Chloé stands out in high fashion for its refreshingly grounded essence. It's like that café you stumble upon in a bustling city; it feels like a cozy nook amid all the extravagance. But, much like a cup of artisanal coffee in a posh café, Chloé's price tags can sometimes make our wallets whimper. I mean, $1,000+ jeans? My closet dreams big, but my bank account? Not always on the same page!
Discovering Dupes
The silver lining here? The fashion universe is vast, and the quest for Chloé-like magic without the Chloé price has led to some delightful discoveries. After hours of scouring (and maybe a bit too much online shopping), I've curated a list of the top eight alternatives that capture the essence of Chloé without the hefty price tag. Buckle up because we're about to embark on a stylish savings journey!
The Crossbody Classic: Mark and Graham Equestrian Suede Crossbody Bag Remember
When I was chatting about Chloé's iconic Marcie collection? Those '70s vibes had me all in, especially the Marcie Small Saddle Bag. Mark and Graham brought us an Italian leather and suede alternative that mirrors the same sophisticated silhouette without the hefty price tag. A win-win for fashion and finance!
Sneaker Game On Point: Free People Catch Me If You Can Sneakers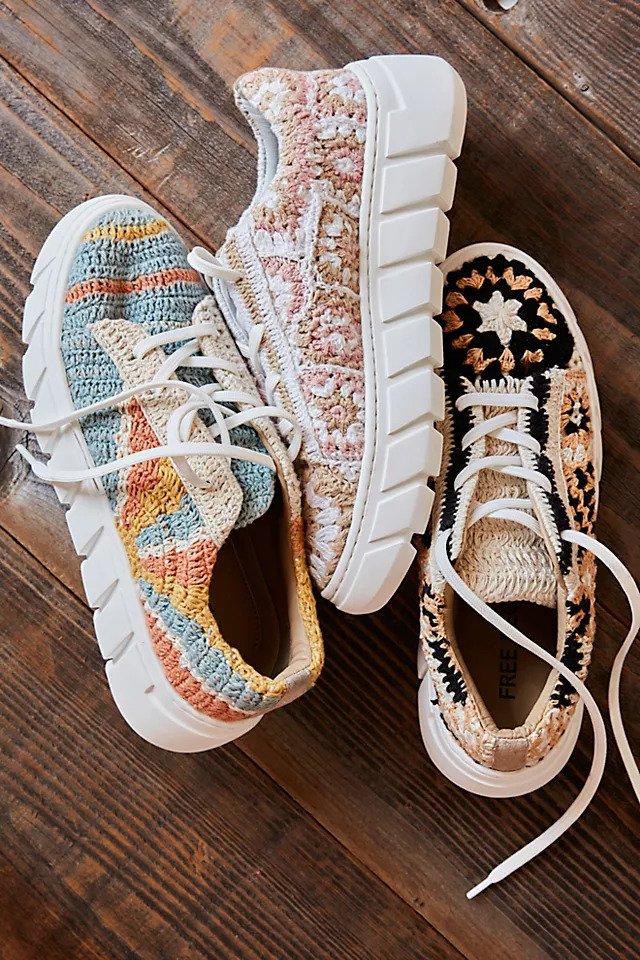 I've long been eyeing Chloé's Nama Sneakers, with their distinctive woven charm. But let's be honest – spending close to $1,000 on sneakers is quite the splurge! The good news? Free People's Catch Me If You Can Crochet Platform Sneaker delivers a similar look for a fraction of the price. I can already see them being the season's spotlight!
Boxed in Luxury: Kate Spade Audrey Flap Crossbody
Oh, how I adore Chloé's Penelope Medium Top Handle Bag! But alas, the price tag does give pause. Enter the Kate Spade Audrey Flap Crossbody, mirroring the same elegant vibe without making my bank account wince. Both trendy and budget-friendly? Yes, please!
Denim Dreams: Good American Good Legs Flare Jeans
The '70s called, and they're here to stay! On spotting Chloé's Flare Jeans, I daydreamed about endless ensemble possibilities. But $1,050 for a pair? Yikes. Thankfully, Good American's version offers all the styles without the sticker shock. I'm already planning to flaunt these bellbottoms on my next weekend outing.
Timeless Tote: Fossil Harwell Small Flap Crossbody
Another Chloé classic, the Small Tess Bag, caught my eye recently. Its contemporary design contrasted beautifully with a touch of vintage. Fossil's Harwell Small Flap Crossbody nails the vibe at a sweet $195 for those of us counting our pennies. Plus, that cream and brown combo? Timeless!
Mule Marvel: Sam Edelman Irina Slide Sandal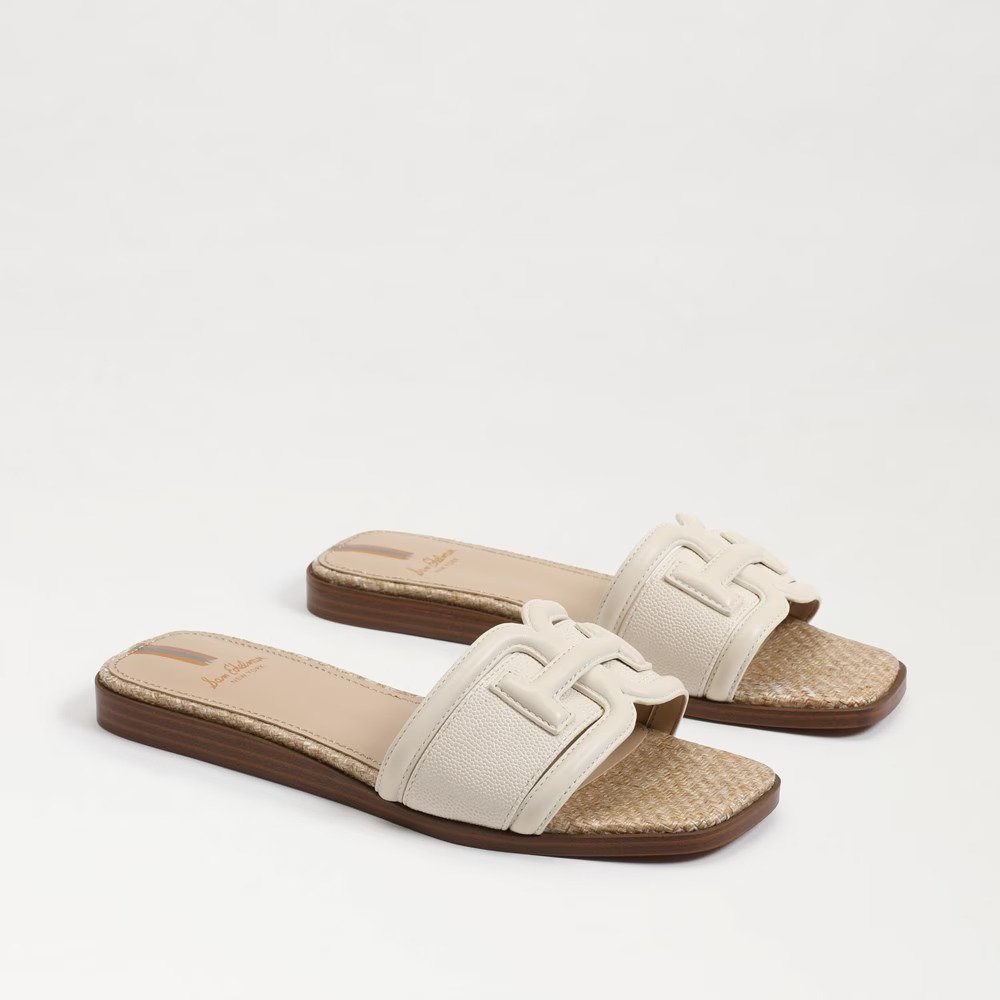 Spring calls for mules! And while Chloé's Woody Flat Mule is undeniably stylish, the price tag surprised me. But Sam Edelman's Irina Slide Sandal delivers the same charm with a subtler branded touch. And honestly? I might prefer this more understated look.
Chain Reaction: Free People Charlie Chain Crossbody
A list about Chloé would be incomplete without mentioning the Faye Shoulder Bag. But if that price tag has you hesitating, check out the Free People Charlie Chain Crossbody. It is a fantastic dupe, and the added chunky chain is super on-trend. Ready to make a statement?
Totes Adorable: Banana Republic Factory Straw Tote Bag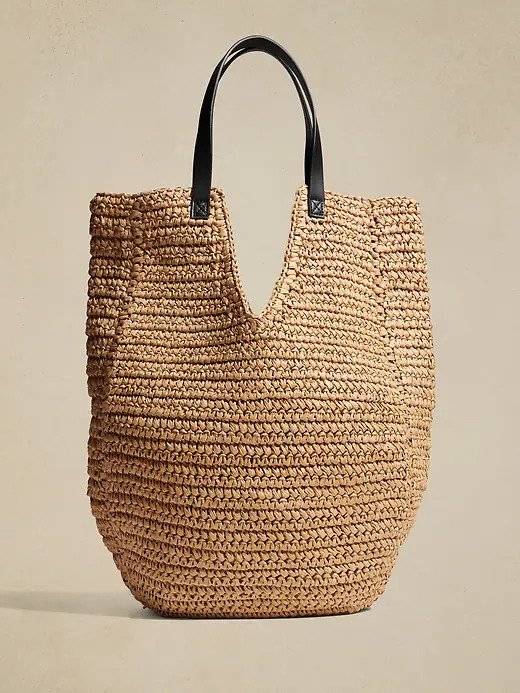 Last but certainly not least, the Straw Tote Bag from Banana Republic Factory should be on your radar if you're gearing up for those sun-soaked beach days. Echoing Chloé's Small Woody Basket vibes at a fraction of the cost, it's the perfect accessory for sunny escapades.
Quality Comparison: The Real Deal vs. Dupes
Material: When it comes to luxury brands like Chloé, the materials used are often top-notch. Genuine Chloé products often boast real leather, high-quality metals, and fine fabrics. When comparing with a dupe, take a close look at the texture, feel, and even the smell. While Chloé might use calfskin leather for a purse, a dupe could potentially use PU leather or another synthetic blend.
Durability: Chloé items are crafted to last, and they often do! Their bags maintain structure, and their clothes resist wear and tear even after prolonged use. When looking at a dupe, consider factors like the thickness of the material, weight, and how it holds up to stress (like stretching a bag's strap or wearing shoes for a whole day).
Stitching: High-end brands like Chloé pay meticulous attention to details. Stitching is typically even, straight, and without any loose threads. On a dupe, even if the design looks similar, there might be inconsistencies in stitching, which can be a clear giveaway.
Price vs. Quality: While dupes are generally more affordable, it's essential to consider if the reduction in price aligns with a drop in quality. If a dupe offers 70% of the original's quality for 20% of the price, it might be a great deal!
---
Spotting Counterfeits: Real or Ruse?
Logos and Branding: Counterfeit items often have slight discrepancies in the brand's logo – a misspelling, inconsistent font, or even a slightly off placement. Familiarize yourself with Chloé's genuine logo and where it's typically placed on their products.
Hardware: The zips, clasps, and buckles on Chloé items are of high quality and often carry the brand's engraving. Counterfeit items might skip this detail or use cheaper hardware that feels lightweight.
Interior Labeling: Chloé products typically have specific labels indicating where the product was made (e.g., "Made in Italy"). Counterfeits might lack this or have inaccurate labels.
Documentation: Authentic Chloé items come with authenticity cards or specific documentation. Be cautious if these are missing or appear unprofessional when purchasing.
---
Shopping Guide: Finding Trustworthy Dupes
When you're not looking for the genuine article but want a high-quality dupe, it's essential to know where to shop.
Read Reviews: Websites like Trustpilot or even Google reviews can offer insights into other customers' experiences with a particular store or website.
Know the Return Policy: Always check the return policy before purchasing. Reputable sites will generally have a reasonable return or exchange policy in place.
Avoid Too-Good-To-Be-True Deals: While you're looking for a more affordable option, be wary of deals that seem unrealistically cheap.
Shop on Established Platforms: There are numerous well-known platforms and stores, such as ASOS, Zalando, or Nordstrom Rack, which often offer designer-inspired pieces that are of good quality. These platforms often vet their sellers or brands, ensuring a level of quality and authenticity.
Connect with Fashion Communities: Join fashion forums or social media groups. They can be goldmines of information, with members often sharing their favorite spots to snag quality dupes.
Conclusion
Hello, fashion enthusiasts! Navigating the world of designer items and their affordable alternatives can be both thrilling and daunting. On the one hand, dupes offer the allure of high fashion at a fraction of the cost, making our style dreams more attainable. However, it's always important to remember that while dupes can emulate the look, they might only sometimes match the original's exact quality or ethical standards. Do your research, ensure you're buying from reputable brands, and watch for the details that matter most. Balancing style and budget is an art, and with the correct information, you can master it. So, take these insights, trust your fashion instincts, and confidently stride into your next style chapter. Here's to making every fashion choice an informed and fabulous one!
Feature image by Tamara Bellis on Unsplash
Last reviewed and updated on August 10, 2023