Today, we're diving deep into a debate that has stirred conversations in countless boutiques and brunch tables: Kate Spade vs. Michael Kors. Which brand truly deserves that coveted space in your collection? As we traverse the heritage, craftsmanship, and return on investment of these two iconic labels, this post aims to arm you with all the knowledge you need to make an informed choice. Whether you're a seasoned collector or a newbie looking for that first significant splurge, let's unravel the tapestry of design and dollars to discover which brand reigns supreme.
The History Of Kate Spade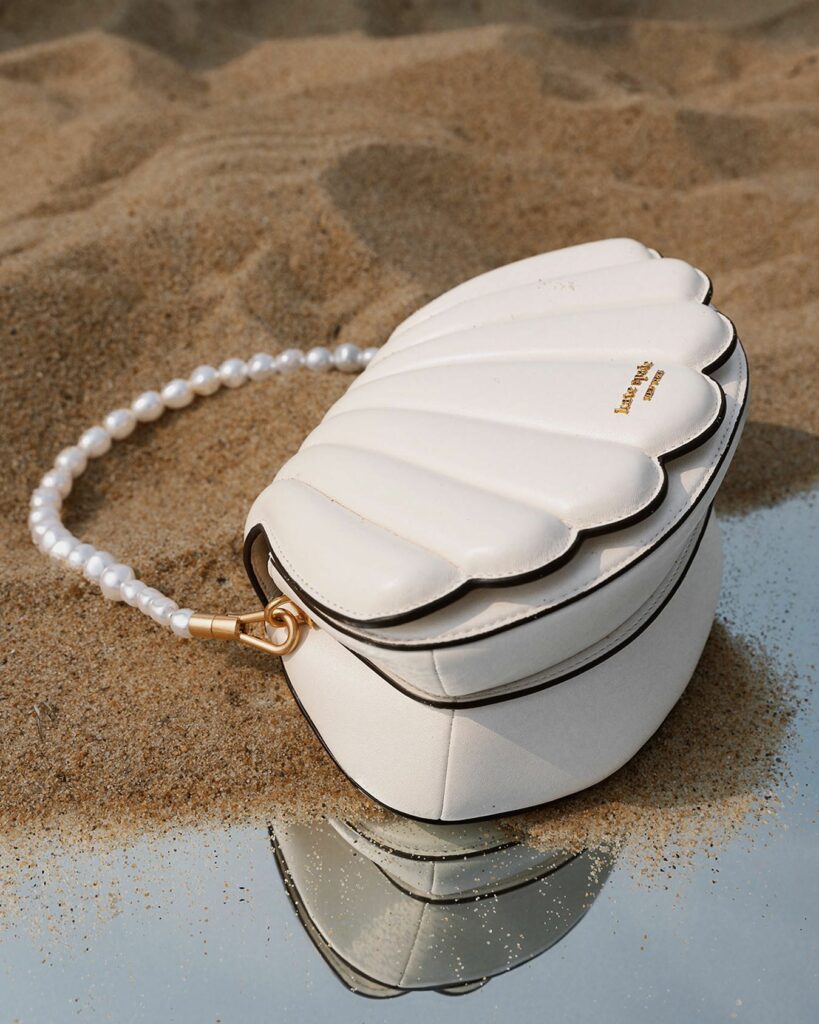 The Birth of a Chic Icon (1993)
Kate Spade New York is more than a brand; it's a phenomenon that started in 1993. I still remember my first encounter with a Kate Spade handbag – its sleek look and feminine design had me smitten! Kate Brosnahan Spade and her husband, Andy Spade, realized a gap in the market for affordable luxury items and decided to fill it.
The Rainbow Revolution and More
With her rainbow collection of quirky handbags launched, Kate Spade became the toast of the '90s. There was a Jack Spade line for men, but sadly, it closed in 2015.
A New Chapter (2017)
In 2017, the brand found a new home under Tapestry Inc alongside Coach and Stuart Weitzman. I can't help but think how Kate Spade continues evolving while staying true to its roots.
The History Of Michael Kors
The Dream Begins (1981)
In 1981, a young designer named Michael Kors left his position at a boutique across from Bergdorf Goodman on 57th Street. He was chasing a dream, and boy, did it come true! Who can resist the allure of Michael Kors' designs? Not me!
From Struggles to Stardom
Despite initial turmoil, the brand found its groove in 1997 by repositioning itself at a lower price point. That decision transformed Michael Kors into a household name.
Building an Empire (2017-2018)
MKH Ltd, the parent company of Michael Kors, acquired Jimmy Choo for £897 million in July 2017 and Versace Ltd for $2.1 billion in September 2018. Talk about a fashion empire!
Kate Spade Vs. Michael Kors Price Comparison
The Elegant Choice for Your Wallet
Kate Spade and Michael Kors bags have a special place in my collection; price-wise, there's a notable difference. Kate Spade bags are generally available for around $150-$300, while Michael Kors bags often retail for $300-$500 or more.
Fashion on a Budget? No Problem!
Here's a tip from my shopping diary: keep an eye on Black Friday sales. Both KS and MK bags typically go on sale so that you can snag a bargain. And make sure to take advantage of Kate Spade's generous 10% discount on its website when you sign up for the newsletter.
MATERIALS AND CRAFTSMANSHIP: A Tale of Two Brands
Kate Spade: The Reliable Everyday Partner
Have you ever bought a bag that feels just right? That's how I felt when I purchased my first Kate Spade bag. These bags are more than just arm candy designed for the modern individual. They're made of high-quality, pebbled, and even Italian smooth leather. I've also seen nylon and canvas options – perfect for those busy commutes to work.
The Saffiano Leather Star
Now, here's a material you may have heard of Saffiano leather. Kate Spade and Michael Kors, not to mention big names like Prada, have embraced this durable, scratch-resistant calf leather. Why? It's resilient against water, stains, and accidental scuffs. As someone who once spilled coffee on a brand-new handbag (yikes!), trust me, this feature is a lifesaver.
Michael Kors: Priced at a Premium
Though Michael Kors bags usually have a heftier price tag, it's not necessarily because they're crafted with unique materials. Let's be honest: the brand sets the price based on its image and what it represents. So in terms of durability, it's a tie for me between Kate Spade and Michael Kors.
BRAND STYLE: Subtlety vs. Statement
The Statement of MK
Michael Kors bags often make a bold statement with their monogram canvas and large, unmistakable MK logo. It's like wearing your brand loyalty on your sleeve – or, in this case, your arm!
Kate Spade: The Subtle Charm
On the other hand, Kate Spade is for those who appreciate subtlety. While I adore my Michael Kors bags, something about the understated elegance of a Kate Spade piece resonates with my 'blend in, but stand out' philosophy.
Our Favorite Picks From Kate Spade Vs Michael Kors
The Tote Tale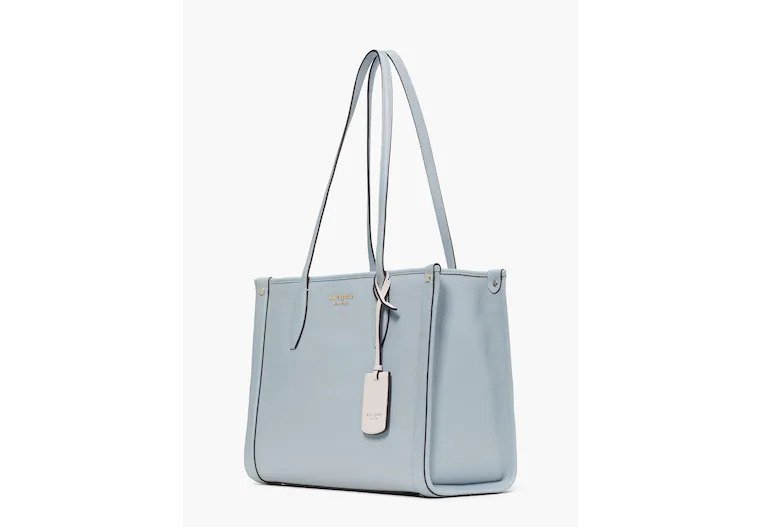 Ah, tote bags! A lifesaver for anyone juggling work, errands, and life's unexpected twists. Kate Spade and Michael Kors bring us iconic totes that have saved me on more than one chaotic day. Let me introduce you to Kate Spade's Market Pebbled Leather Medium Tote – available in a refreshing pink or a classic black. And at just $328, it's an investment worth making. But if you're more of an MK enthusiast, their Marilyn Medium Saffiano Leather Tote Bag, available in a whopping nine colors for $228, might be your tote-mate!
Crossbody Chronicles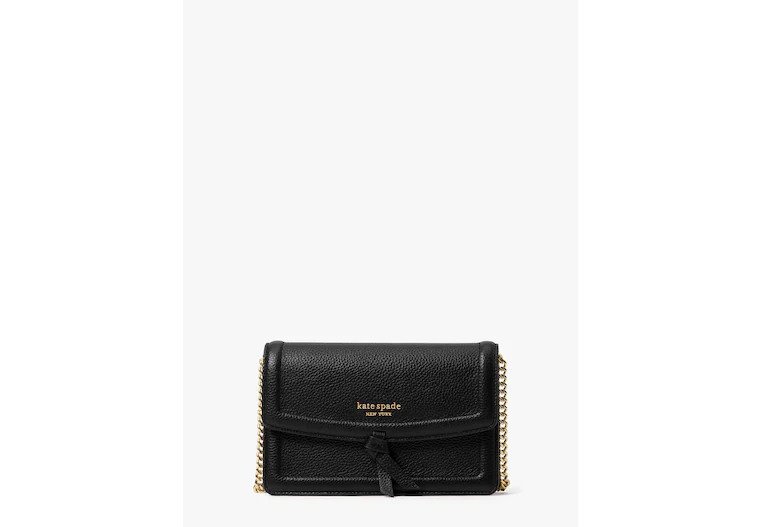 For those days when I'm running errands or exploring a new city, my trusty crossbody bag is a lifesaver. I mean, who doesn't love going hands-free? Kate Spade's Knott Flap Crossbody is minimalistic yet chic and does wonders for any outfit. Meanwhile, Michael Kors' Parker Medium Logo Crossbody Bag flaunts the classic MK monogram and is versatile enough to be your everyday companion.
Wallet Wonders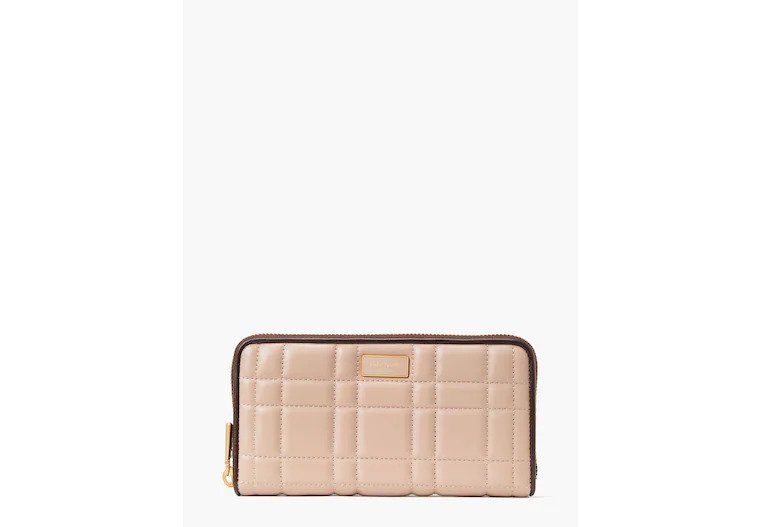 A wallet can say a lot about a person. And with the high-quality choices from Kate Spade and Michael Kors, you're sure to make a statement. My personal favorite? The Kate Spade Evelyn Quilted Zip-around Continental Wallet – the supple leather finish is everything! On the MK side, the Logo Stripe Continental Wristlet brings that logo-rich design perfect for brand fans.
Step in Style: Shoes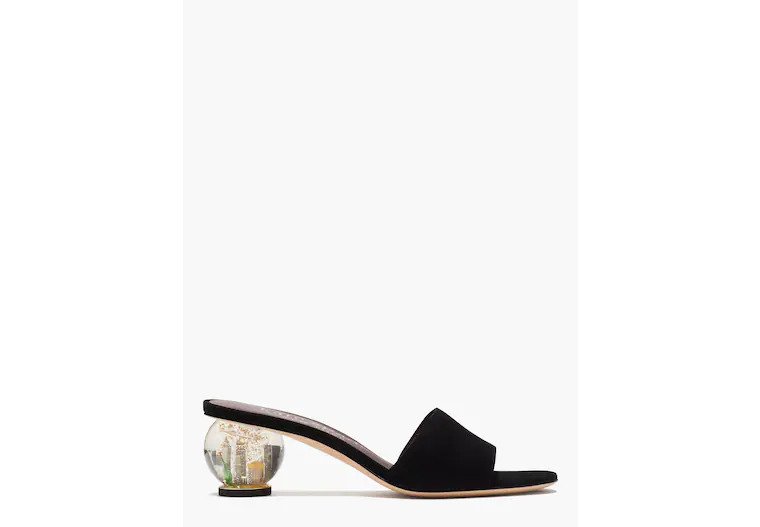 Oh, shoes! The right pair can elevate any look. While most of us know these brands for their iconic bags, their footwear collection is equally compelling. Take the Polished Slide Sandals from Kate Spade or the Michael Kors' Izzy Embellished Leather Sandals. They're a stylish steal at $198 and $99, respectively!
Watch Out for These!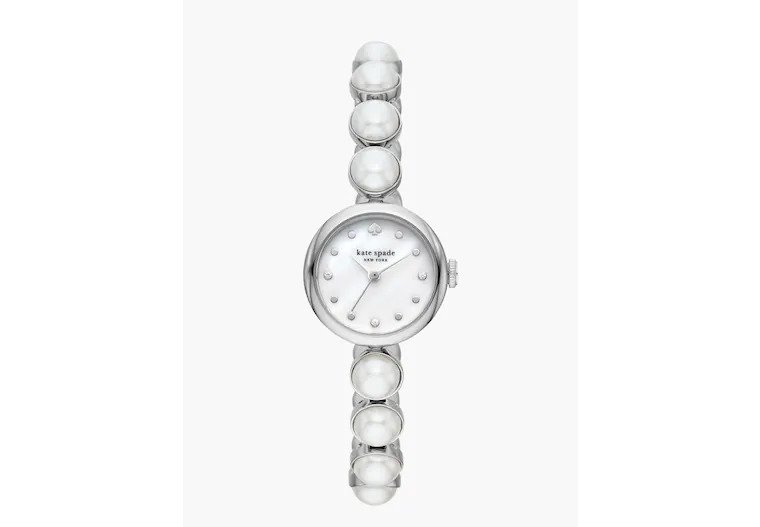 Last but not least, watches! Michael Kors is often the go-to for many watch enthusiasts, but Kate Spade's range has its distinct charm. One of my personal favorites is the Kate Spade Monroe Pearl Bracelet Watch. It's like jewelry and time-telling all in one! And for those who like a bit of glam, the Mini Lauryn Pavé Two-Tone Watch from Michael Kors is a wrist stunner.
14 Key Products Offered by Kate Spade and Michael Kors
While prominently known for their iconic handbags, Kate Spade and Michael Kors offer a vast range of products that cater to different fashion needs. Let's explore their offerings:
Kate Spade:
Clothing: From dresses and tops to outerwear and sleepwear, Kate Spade has a diverse collection for various occasions.
Shoes: Whether you're into heels, flats, sneakers, or boots, Kate Spade provides an array of stylish options.
Jewelry: This includes necklaces, earrings, bracelets, and rings, often characterized by Kate Spade's playful and elegant designs.
Watches: A range of sophisticated timepieces with classic and modern designs.
Accessories: This encompasses items like scarves, belts, sunglasses, and tech accessories.
Home & Lifestyle: You can find stationery, dinnerware, bedding, and even tech accessories in their signature playful style.
Fragrance: Kate Spade has ventured into fragrances, offering a range of scents.
Michael Kors:
Clothing: Michael Kors has a broad range of clothing for both men and women, including suits, dresses, tops, and even swimwear.
Shoes: The brand's shoe collection ranges from heels and boots to loafers and sneakers.
Watches & Jewelry: Michael Kors is also known for its statement watches, and the brand offers a selection of jewelry pieces like bracelets, earrings, and necklaces.
Accessories: Sunglasses, belts, hats, gloves, and scarves are all part of the mix.
Men's Collection: Apart from apparel, Michael Kors has a collection of wallets, belts, backpacks, and watches specially designed for men.
Fragrance: Michael Kors has a signature line of fragrances for both men and women.
Tech Accessories: These include items such as smartwatches and phone cases.
Both brands continuously evolve, introducing new products and collections each season, making them mainstays in the fashion world. Whether you're looking for an outfit for a special occasion or everyday wear, Kate Spade and Michael Kors offer options combining style and quality.
Conclusion
In conclusion, when diving into the world of high-end brands like Kate Spade and Michael Kors, fashion enthusiasts must be discerning. Both brands have a unique appeal; what matters most is how they align with your style and needs. Remember, it's not just about brand loyalty but quality, versatility, and what makes you feel your best. While investing in luxury, always ensure you're getting value for your money. Research, compare materials, and look out for sales or special discounts. Fashion is as much about personal expression as aesthetics, so trust your instincts and choose what resonates with you. Let your fashion choices be an extension of who you are, and let them empower you to stride confidently into any room. Happy shopping, and until next time, stay fabulous.
Feature image by Debora Cardenas on Unsplash