Hey there, curl-seekers! Ever find yourself swooning over those flawless, bouncy curls that seem to defy gravity and logic? If you've tried every curling iron and heatless method out there but still need to find 'the one,' today's post is for you. We're diving deep into curly hair perms—a chemical treatment that can give you those enviable locks you've dreamed of.
In this post, we'll cover everything you need to know before making the perm plunge: from the basics, like what a perm actually does to your hair structure, to the nitty-gritty details, like maintenance and aftercare. Trust me, I've been there, done that, and have the curls to prove it! A perm isn't a 'set it and forget it' deal; your new curls will need some TLC. So, if you're ready to commit, read on. Your ultimate curl guide awaits!
The New Age Bob: Short Soft Permed Bob
Hey, lovelies! If you're vibing with those modern disheveled curls, why not go for a soft-permed bob? Those subtle, well-blended ringlets work like a charm with a bob cut. Add some long, side-swept bangs, and voila—you're a walking masterpiece! I sported this look at a recent brunch, and let me tell ya, the selfies were endless. Who says short hair can't be versatile?
Ombre All the Way: Soft Ombre Perm
Now, a soft ombre perm might be your jam if you're after something that screams natural beauty. With curls floating around the bottom, this look is breezy without being overwhelming. I tried this out last fall, and the wind-in-the-hair pictures were Instagram-worthy!
The Gentle Touch: Acid Perms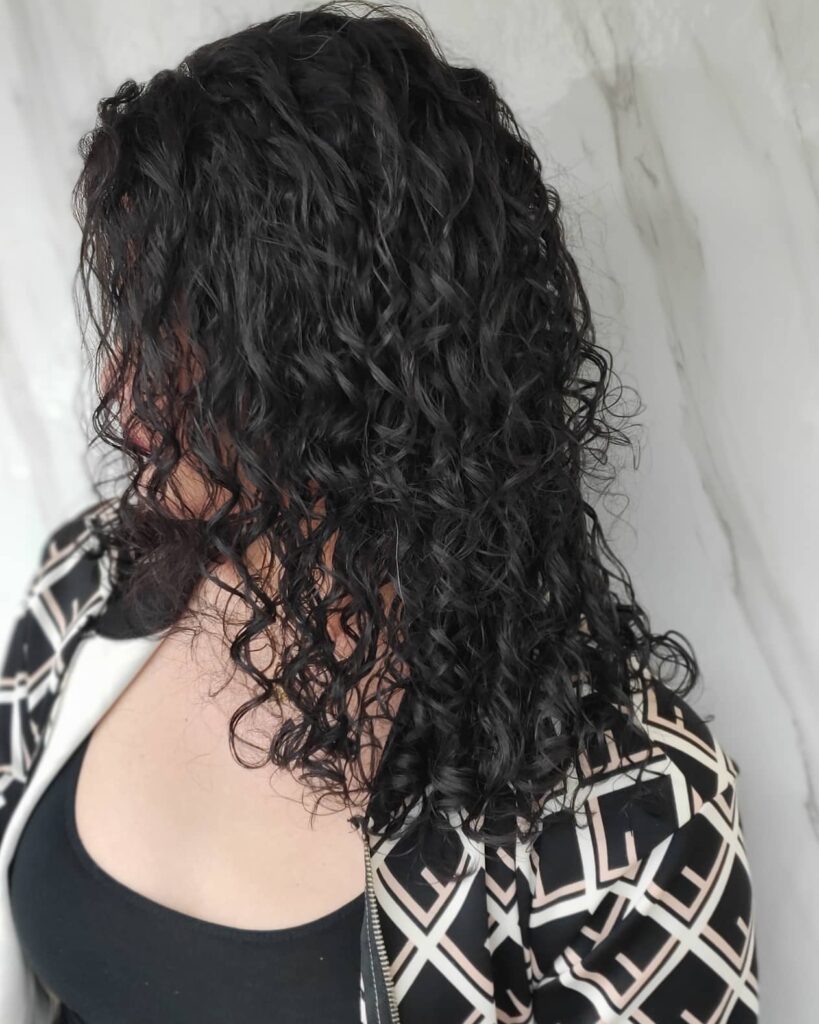 Okay, I get it; chemicals can be scary. If you're a perm newbie looking for a less damaging option, acid perms are the way to go. You'll get those loose, dreamy waves without the guilt of harming your locks too much. Less damage, more sass, right?
Swing It, Girl: Shoulder-Length Perm
Fine-haired darlings, listen up! If you're struggling with flat, lifeless hair, a light wavy perm is the flavor you need. Ask your stylist for some layers to remove the weight and add movement. Pro tip: this is a fantastic way to disguise thinning hair.
Nature or Not: Spirals on Spirals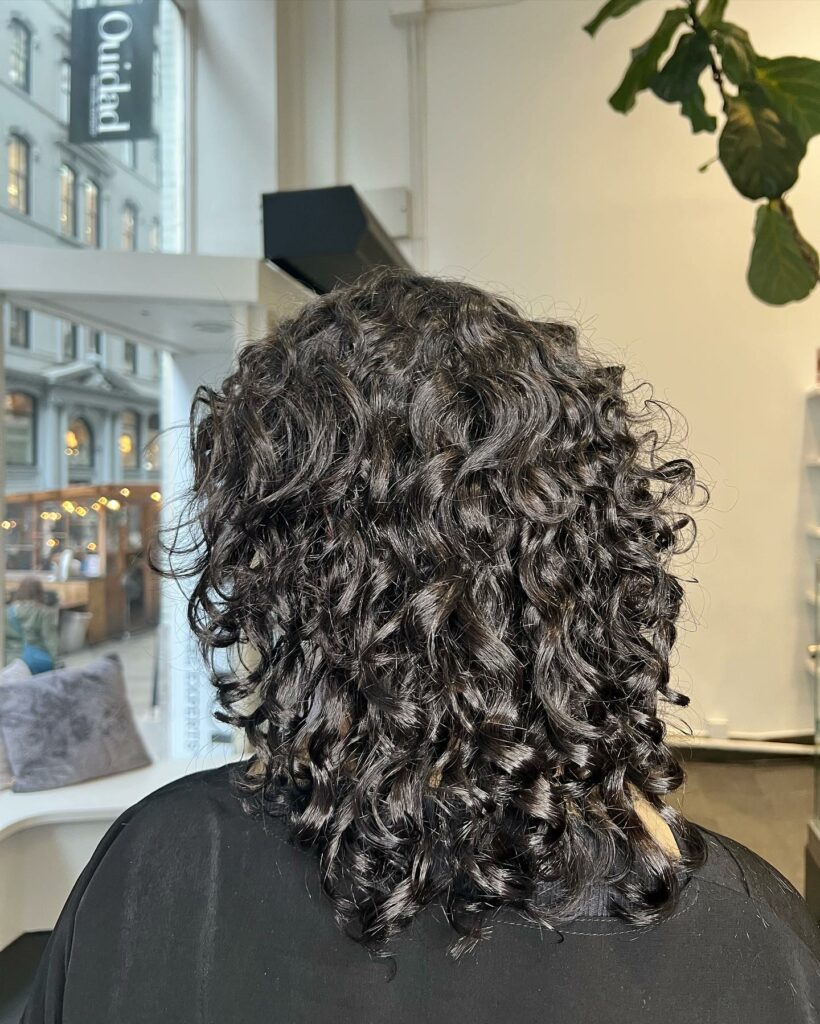 This style could pass for natural. Soft spiral curls from root to tip give off an 'I woke up like this' vibe, and it's fantastic. Just a heads up, people will want to touch your hair; it's that convincing!
Chocolaty Delight: Perm Waves for Long Hair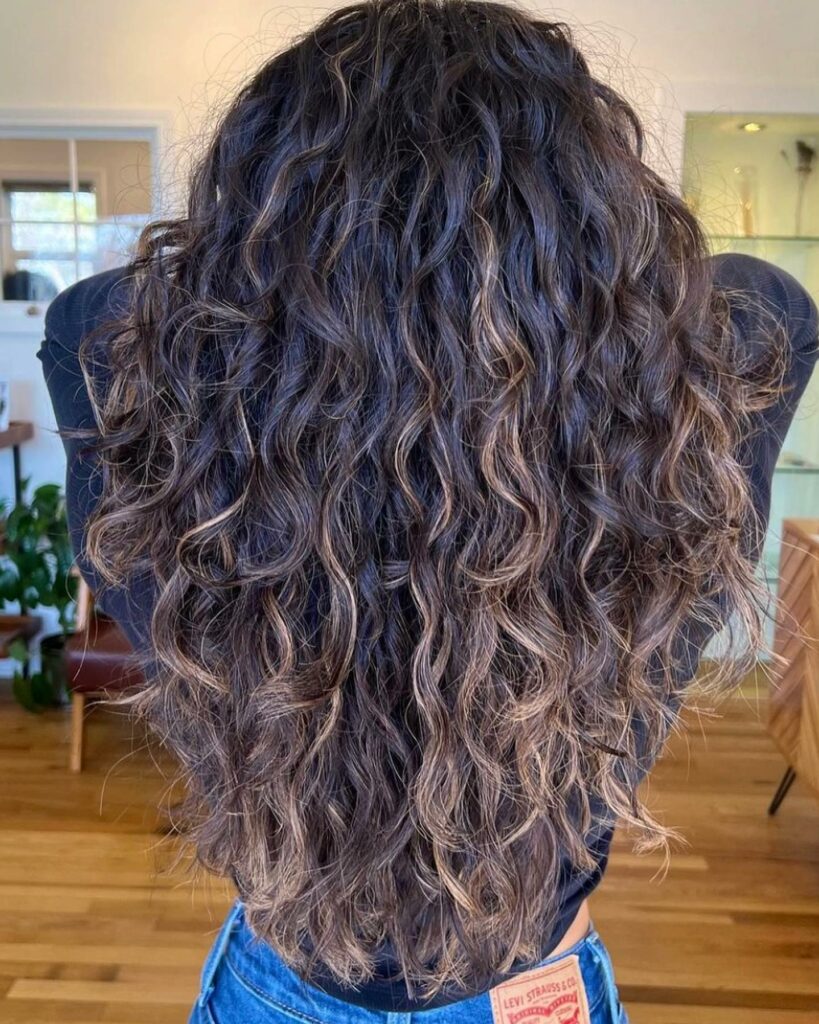 If you're already blessed with long hair, why not jazz it up? These s-shaped curls work wonderfully, especially if you have some chocolate balayage. My friend Jasmine tried this, and her hair looked like a waterfall of cocoa goodness.
Control that Coarse: Medium Bronde Curly Hairstyle
Dealing with thick, coarse hair? This tight curl style is your knight in shining armor. It keeps your mane manageable, but if you throw in some blonde highlights, you're in for a spectacular look. Bye-bye, unruly ringlets!
Sizzling Curls: Short Red Stacked Perm Bob
This style is an eye-catcher. Period. If you're bold enough, throw in some red highlights, and you'll be the center of attention. It's incredibly flattering for thick hair, and yeah, no one will be able to take their eyes off you!
Beach Waves for the Win: Loose Curls for Straight Hair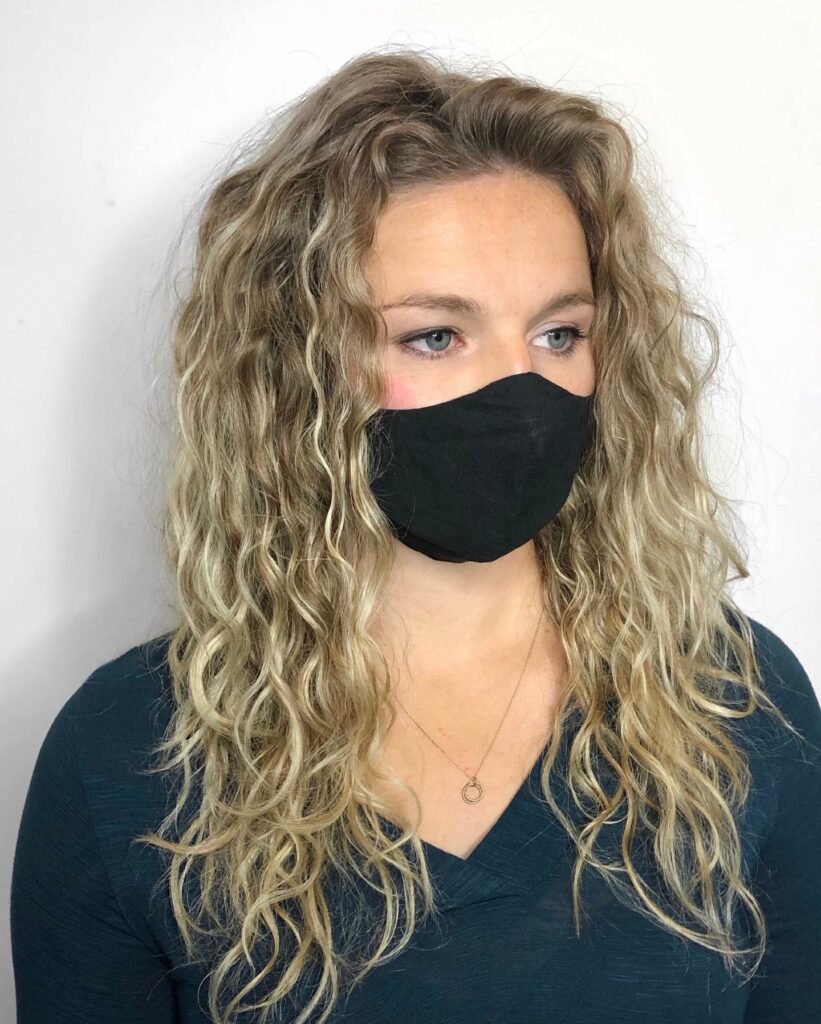 If pin-straight hair is not your thing and full-on curls make you cringe, consider loose waves. They add just the right amount of body and texture. I did this look last summer and had the perfect beach waves without stepping on the sand!
Casually Chic: Short Partial Perm Hairstyle
Sometimes, less is more, and this style proves it. A partial perm enhances your natural wavy texture without going overboard. It's casual yet sophisticated, and I'm here for it!
Foxy and Copper: Medium Shaggy Perm with Bangs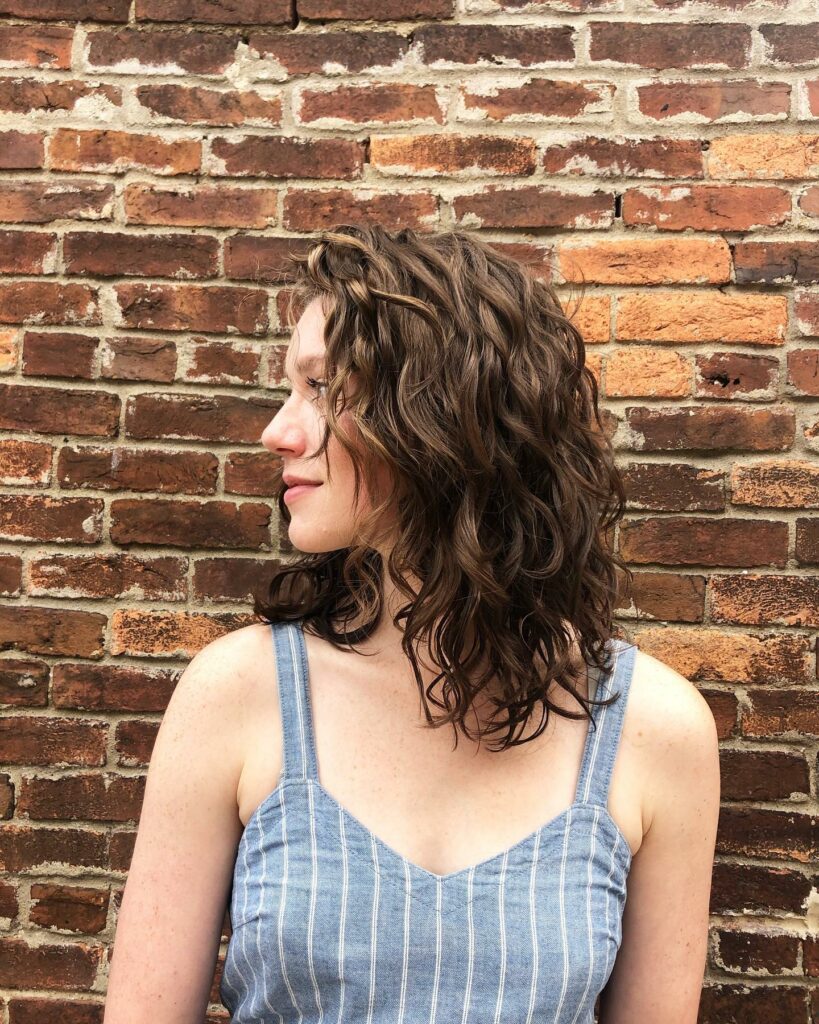 Looking to take your natural look up a notch? Spice it up with some warm copper tones. This style is a head-turner, and you'll find people wanting to touch those spiral curls. You've been warned!
Shine Bright: Copper Wavy Hair with Blunt Ends
Tired of using a curling iron every morning? Try this glossy copper perm. It adds a gorgeous hue, volume, and shine—all in one. Trust me, your mornings just got a lot easier.
Keep It Loose: Medium Cut with Tousled Perm Curls
With medium-length hair, super tight curls can be a pain. Opt for looser waves that make your daily hair routine a breeze. My sister tried this, and her getting-ready time was cut in half!
Bangin' Spirals: Spiral Perm Hairstyle with Bangs
Who says you can't have curly bangs? This style is perfect for thin hair that needs volume and pizzazz. And yes, curly bangs are as awesome as they sound.
Bouffant Babe: Short Rounded Perm Bob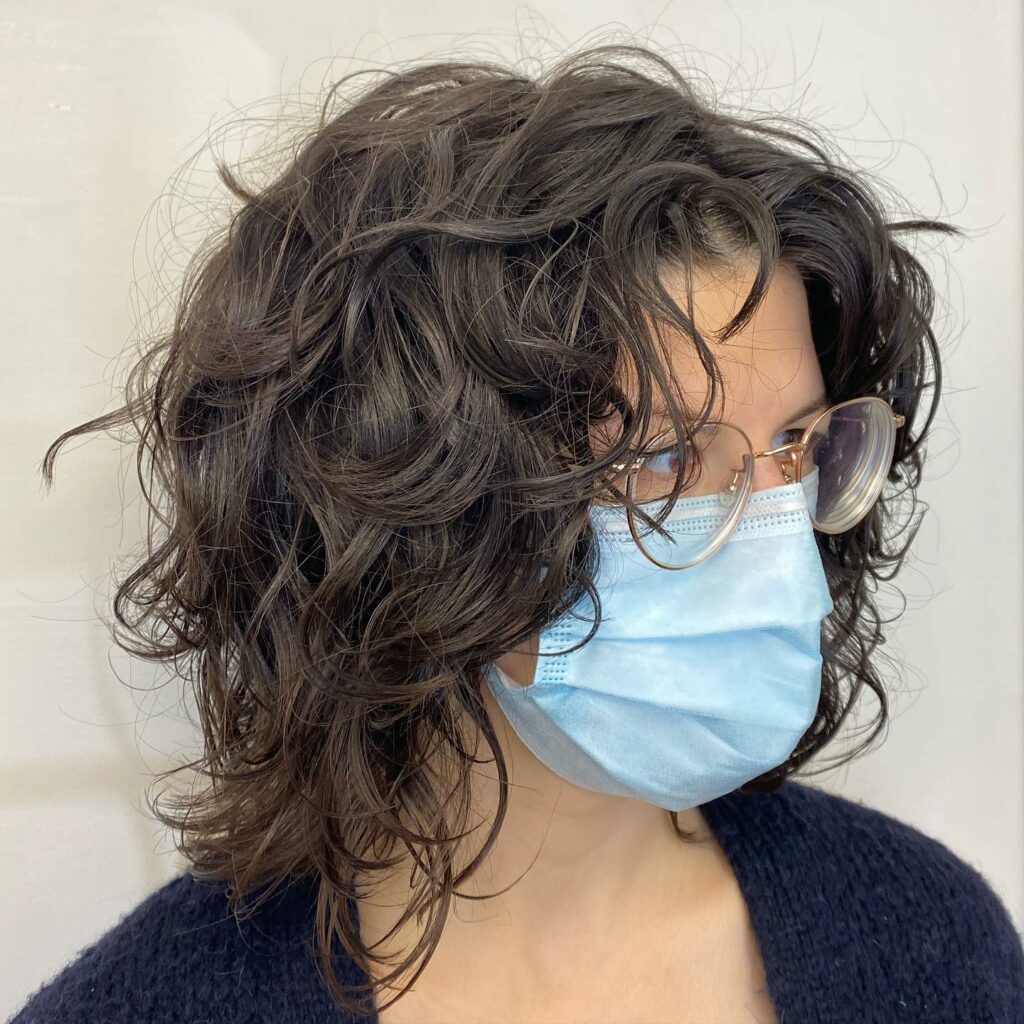 If you're craving volume and have thin hair, consider this neck-length rounded bob with spirals starting right from the roots. It's voluminous and oozes sex appeal.
Youthful Vibes with Wavy Perm and Deep Side Part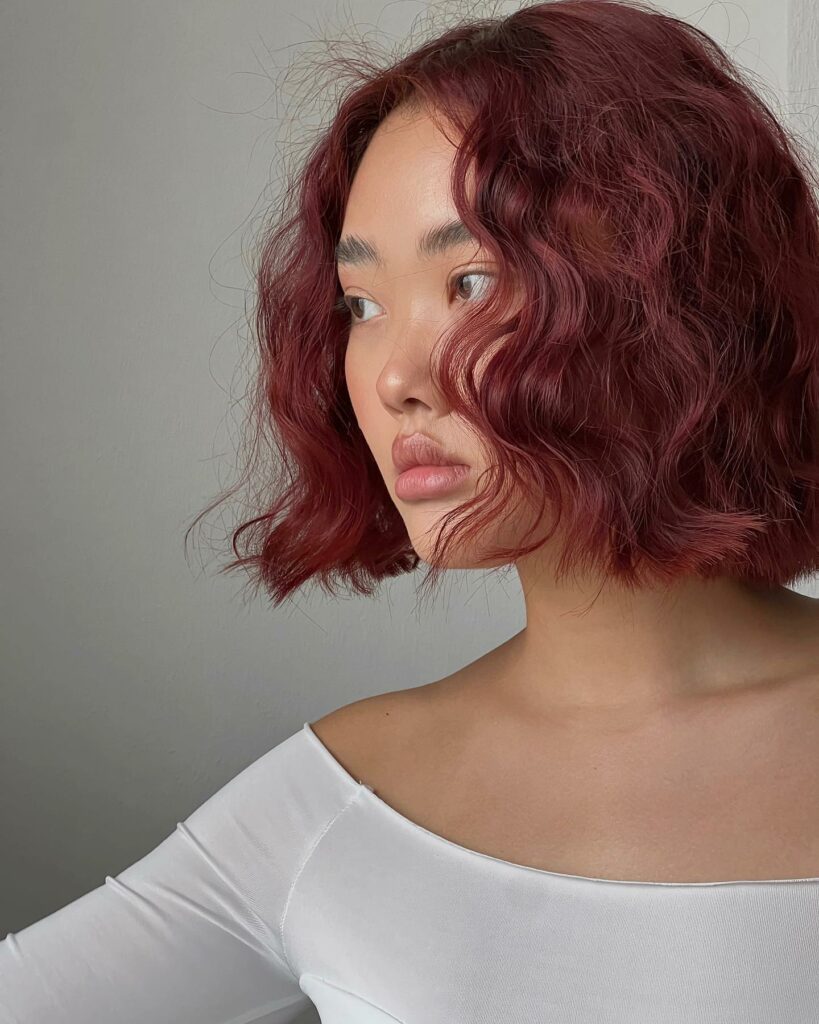 Need a little makeover magic? A wavy bob with a deep side part is like a fountain of youth for your hair. The rich mahogany color can work wonders on tired, fine hair. Fun fact: perms make your hair look shorter, so if you're gunning for this look, hold off on that trim until after the perm.
The Effortlessly Chic Messy Bob
Short bobs are cute, but a messy bob with side bangs is fabulous! Seriously, this look works with all hair types and lengths. And it's such a surprise that you'll turn heads wherever you go!
Thin Perm Curls for the Low-Maintenance Gal
Big curls aren't everyone's cup of tea. So, if you're more into subtlety, go for thin, abundant curls. They give you all the volume without making you look like a poodle. Just use a diffuser attachment when drying for that "I woke up like this" vibe.
Short and Sweet Curly Perm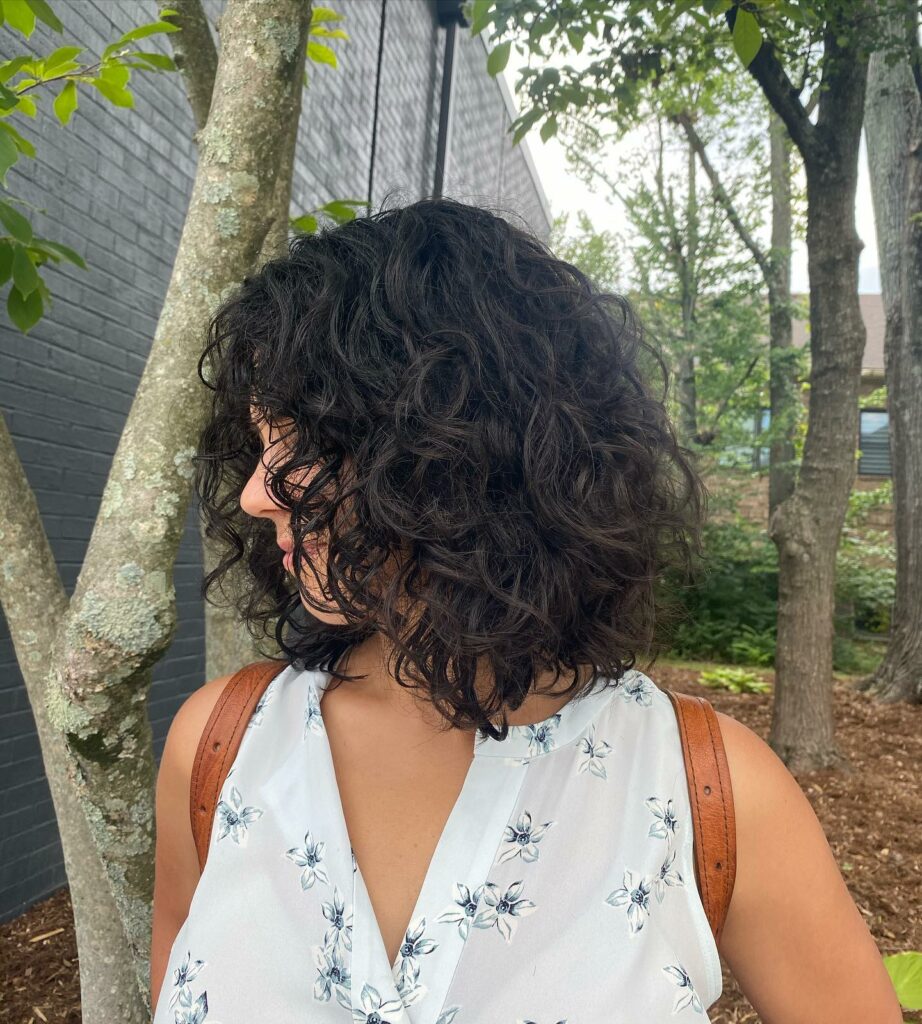 I love how you can totally customize your curl size with a perm. If you're rocking short hair, go for large curls to avoid that wiry look. Pro tip: Add layers around the nape for a defined, mature finish.
The Defined Blonde Perm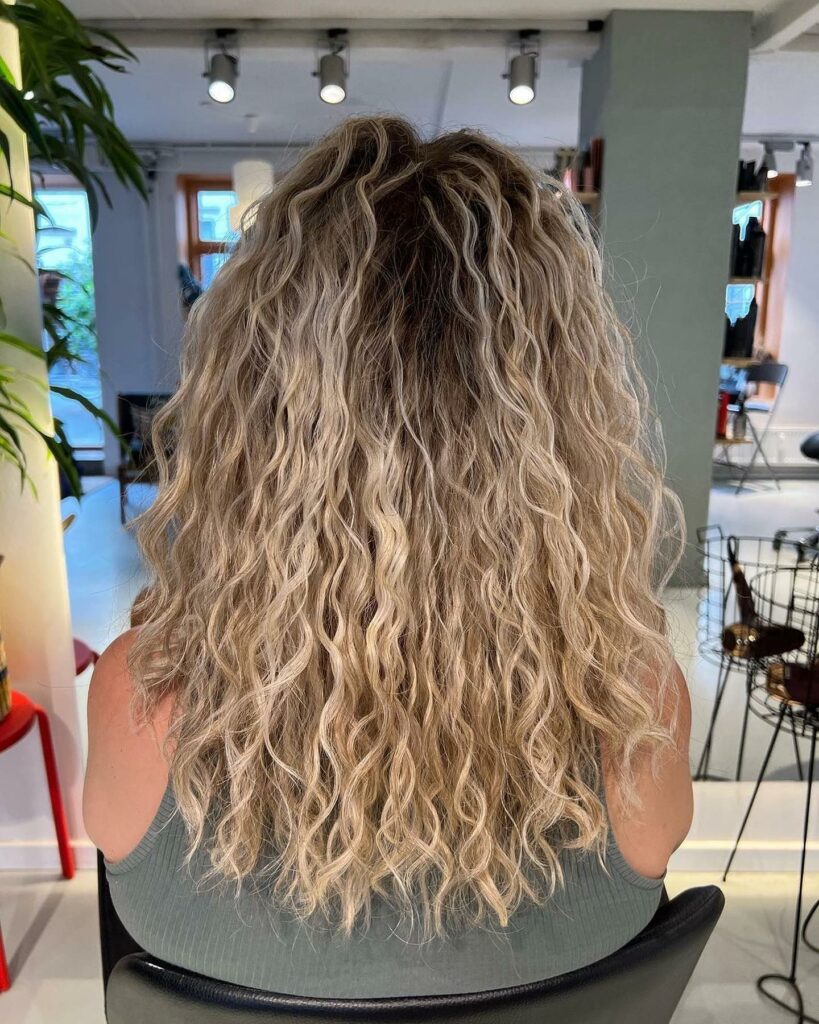 For those naturally blessed with curls, a perm can help you battle frizz and define those curls. Opt for small, thin curls for that chic "wet hair" look, minus the wetness!
The Sophisticated Gray Bob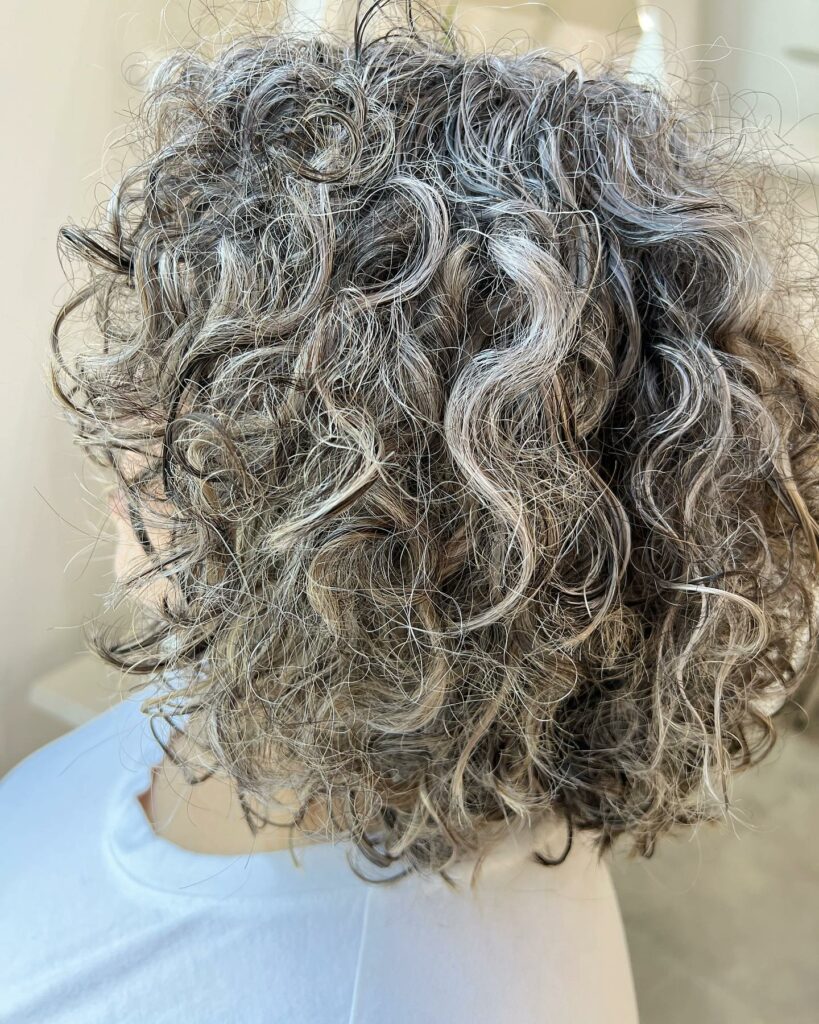 Who says gray hair can't be stylish? Gone are the days of super-tight granny curls. Today, you can get a perm with textured, loose waves that are as elegant as modern.
Your Go-To Natural Mid Perm
A natural mid-perm is your ticket after that just-rolled-out-of-bed chic look. And let's dispel that myth: natural perms are anything but a frizz fest. They're actually super easy to manage!
The Messy Side-Parted Lob
For those who live for the carefree, messy vibes, part your hair deeply to one side and let those curls do their thing. Perfectly shaped curls are overrated—the messier, the better!
Asymmetrical Bob for the Bold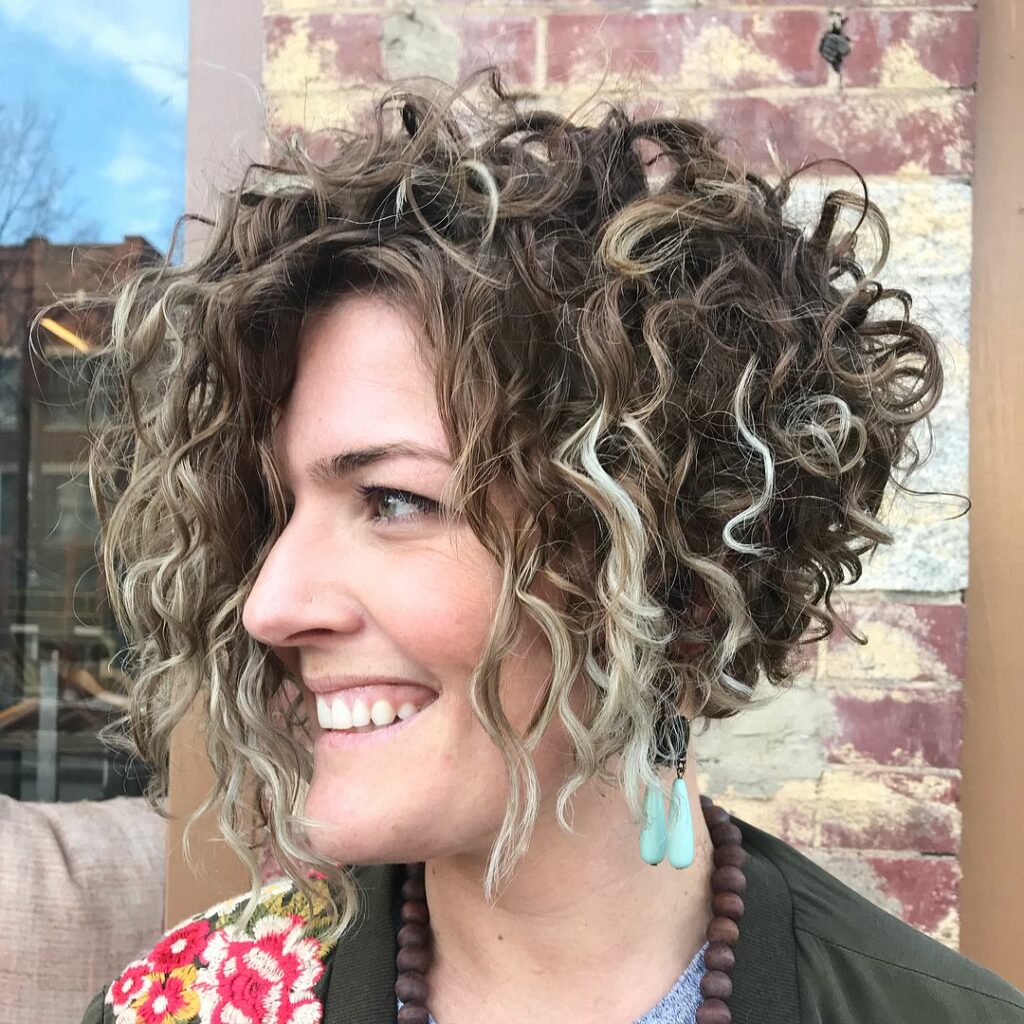 If you have thick, untamed hair, an asymmetrical, messy perm bob is your match made in heaven. With ash brown and white-blonde highlights, you're bound to make a statement.
Curly Pixie Bob: A Blonde Dream
If you're considering lighting up those locks with blonde highlights or balayage, a curly pixie bob can be your new best friend. But a word of caution: bleached hair and perms can sometimes clash like oil and water, so consult your stylist. Trust me, I learned the hard way and want you to avoid making the same mistake!
6 Potential Risks Of Getting A Perm I Think You Should Know About
Hair Damage: Firstly, the big one: damage. Perms use chemicals to break down the structure of your hair and re-form it around a curling rod. These chemicals can leave your hair dry, brittle, and vulnerable to breakage. If your hair is damaged from coloring or heat styling, adding a perm could be like throwing gasoline on a fire.
Scalp Irritation: The chemicals used can also irritate your scalp. If you have sensitive skin, eczema, or any scalp conditions, it's super important to chat with your stylist and maybe even your dermatologist before going through with a perm.
Cost & Maintenance: Perms can be a splurge, not just for the initial treatment but also for the upkeep. You'll likely need specialized shampoos, conditioners, and styling products to keep those curls looking their best.
Uneven Results: Let's say you have some layers or highlights; a perm might only take evenly on some parts of your hair. Those with various hair textures might find some sections curl beautifully while others fall flat.
Commitment! Yes, a perm is a commitment. You can't just wash it out if you decide you're not a fan. You're looking at months of growing it or getting it professionally treated to revert back to your natural style, which can mean more damage.
Avoiding Other Treatments: Once you get a perm, you must lay off other chemical treatments like coloring. Too many chemicals can lead to severely damaged hair and even hair loss. Trust me, it's not a look anyone's going for.
My Simple Maintenance Guide For A Long-Lasting Perm
How Often to Refresh Your Perm – First up, how often should you be revisiting that perm chair? On average, perms last about three to six months, depending on your hair type and how well you take care of it. If you've got fast-growing hair, you might notice your roots straightening out sooner, so you need a touch-up in as little as two months. On the flip side, if your hair is on the drier side or grows slowly, you could be looking at a nice six-month run before you need a redo.
Daily Care & Styling – Now, let's talk daily TLC. Switch out your regular shampoo and conditioner for products made explicitly for curly or chemically treated hair. They'll be your new best friends, I promise. Avoid sulfates, which can be too harsh, and strip away essential oils. I swear by hydrating, sulfate-free shampoos—my curls can't get enough! As for styling, I cannot emphasize this enough: Ditch the heat tools. They're not doing your perm any favors. If you're a die-hard blow-dryer fan, use a diffuser attachment to help maintain those beautiful curls. Leave-in conditioner or curl-enhancing cream can also go a long way.
Weekly Deep Conditioning – Give your hair a spa day at least once a week with a deep conditioner or hair mask designed for curly or damaged hair. This step is like sending your curls on a tiny tropical vacation—it'll keep them hydrated and happy. I have a little Sunday ritual where I deep-condition while catching up on my favorite shows. Ah, self-care!
Regular Trims – Just like any other hairstyle, perms benefit from regular trims to eliminate any split ends and keep your hair looking healthy. Every 8-12 weeks should do the trick.
Swimmers, Beware – Lastly, if you're a water baby and can't stay away from the pool, remember that chlorine is not a curl's BFF. It can really dry out your hair and mess with your perm. Rinse your hair before and after swimming, and consider a swim cap—yes, they're not just for synchronized swimming routines!
So there you have it, your perm maintenance 101. Keep these tips in your back pocket, and those curls will thank you. Stay curly, stay fabulous!
Still Looking for Inspiration, Then Check Out This Video
Conclusion
And there you have it, my fabulous friends! Perms are not a relic of the past but a versatile and super-chic option for anyone looking to switch up their hairstyle. Whether you're after volume, texture, or a full-on curl transformation, a perm style is just right for you. My personal recommendation? Always consult a trusted hairstylist to make sure you're picking the style that works best for your hair type and face shape. And remember to give your permed locks some extra love with hydrating hair masks or leave-in conditioners. So take the plunge and embrace the curls—your dream hair is just a salon visit away! Until next time, stay sassy and keep those locks luscious!
Feature Image Photo By @matt.swinney via Instagram
Last reviewed and updated on October 2, 2023