Hey there, gorgeous! If you're feeling the urge to switch up your look, you've clicked on the right post. Today, we're diving deep into the world of short layered haircuts—a game-changing style that's not just a breeze to maintain but also adds that extra 'oomph' to your overall vibe. We're talking texture, volume, and endless styling options. By the end of this read, you'll know precisely why this haircut is making waves and how you can pull it off like a pro.
I've been rocking this cut for a while now, and let me tell you, it's been an absolute lifesaver on those "I have five minutes to look fab" mornings. And the best part? It suits a wide range of hair types and face shapes. So, stay tuned to find your perfect short-layered look, complete with styling tips and product recommendations straight from my own beauty arsenal. Trust me, once you go short and layered, you might wonder why you didn't make the chop sooner. Let's get into it!
Razored Crop Cut: Edgy Elevation
Up the ante with razor-sharp layers on a cropped cut. It offers both volume a
Stacked Chin Bob: A Sleek Power Move
Ah, the stacked chin bob. Picture this: layers that frame your face, hitting right at the chin, with a shorter action in the back. This look is a chef's kiss for those with naturally straight hair. I instantly felt more polished and put together when I first tried it. Pro tip: ask your stylist for side-sweeping layers for that extra flair.
Angled Lob: The Dynamic Diva
Next on the runway, we have the angled lob—think of it as the chic cousin of the traditional long bob. Curated by stylist Carolynn Judd, this cut is A-line magic. It gracefully goes from the nape of your neck to collarbone-skimming in the front. I feel like I'm walking my red carpet whenever I'm sporting this cut.
Curly Cut with Bangs: Embrace Your Spirals
For my curly-haired queens, consider a blunt chin cut with bangs. The combo gives you volume, sass, and the ability to flaunt those curls. Trust me, this look is a showstopper.
Face-Hugging Bob: Elegance Meets Simplicity
Want an instant makeover? The face-hugging bob offers tapered ends that wrap around your chin like a cozy scarf. This is the cut to go for if you want to spice up a long bob without a total revamp.
Curly Pixie Cut: Short & Sassy
Who says curls and short hair don't mix? A curly pixie cut proves the doubters wrong by creating a top-heavy crown with oodles of volume. My personal hack is to keep the sides and back short for an edgy finish.
Breezy Shoulder Cut: The Natural Wonder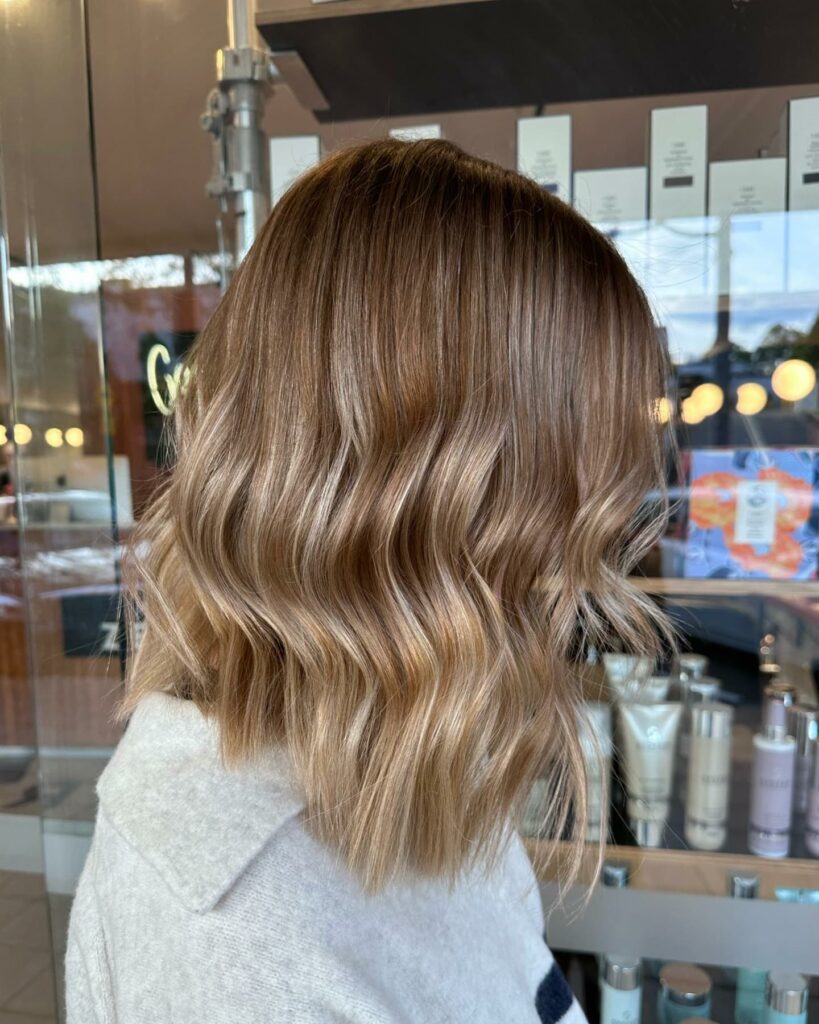 Are you a fan of air-drying and minimal styling? A windswept lob with layers starting halfway down adds movement and dimension. Your hair will thank you for letting it breathe.
Curly Shoulder Shag: Retro Revamp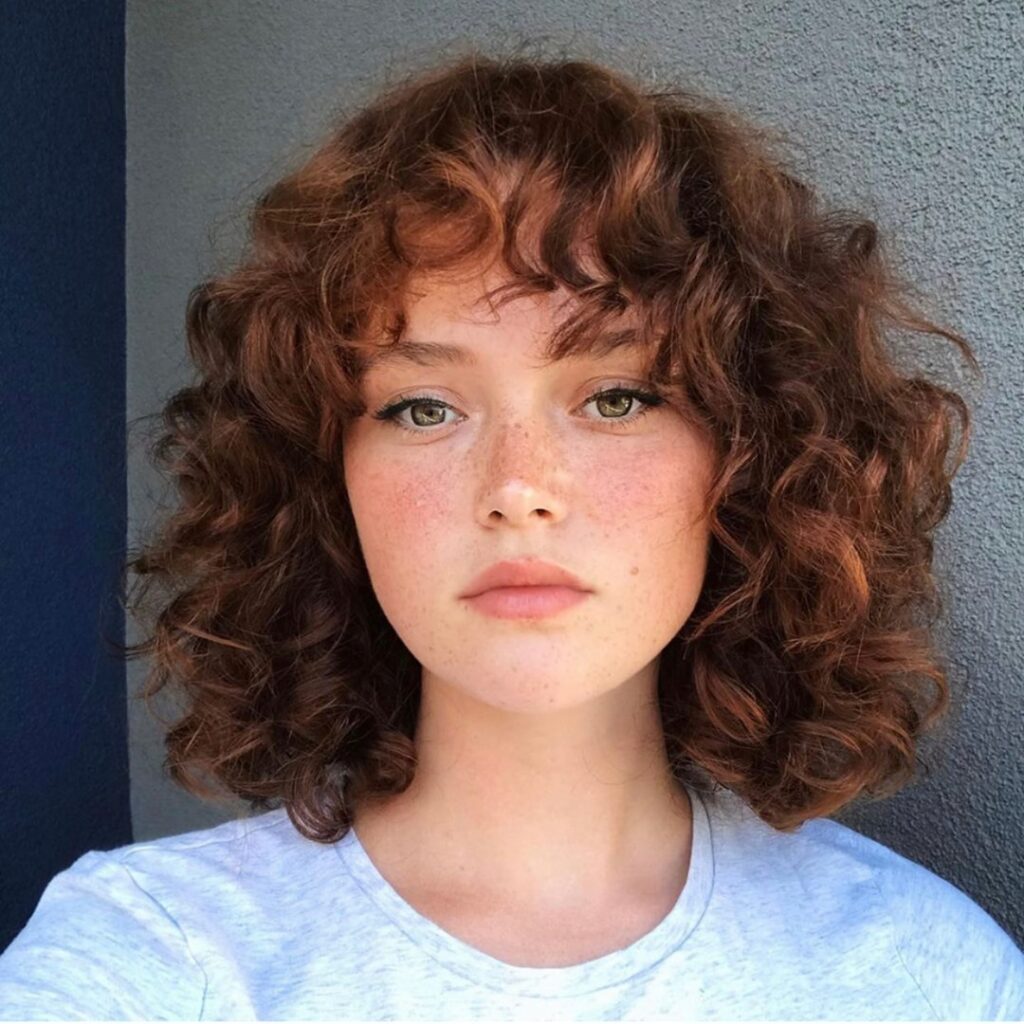 Old-school shag cuts, meet 2023! Add layers and some wispy bangs, and you have a modern, edgy look that screams confidence.
Face-Framing Lob Cut: The Commitment-Phobe's Dream
Still waiting to make the full chop? Try a face-framing lob. It gives the illusion of shorter hair without the total commitment. Designed by Chrissy Rasmussen, this cut is your low-risk, high-reward option.
Side-Parted Curly Bob: The Timeless Classic
A curly bob with side bangs is a timeless beauty that complements your curls. It's an evergreen look that never disappoints.
Tousled Crop Cut: The In-Betweener
Caught between a pixie and a bob? The crop cut is your middle ground. Go ahead and add some face-framing layers for that relaxed, beachy vibe.
Center-Parted Lob: The Balanced Beauty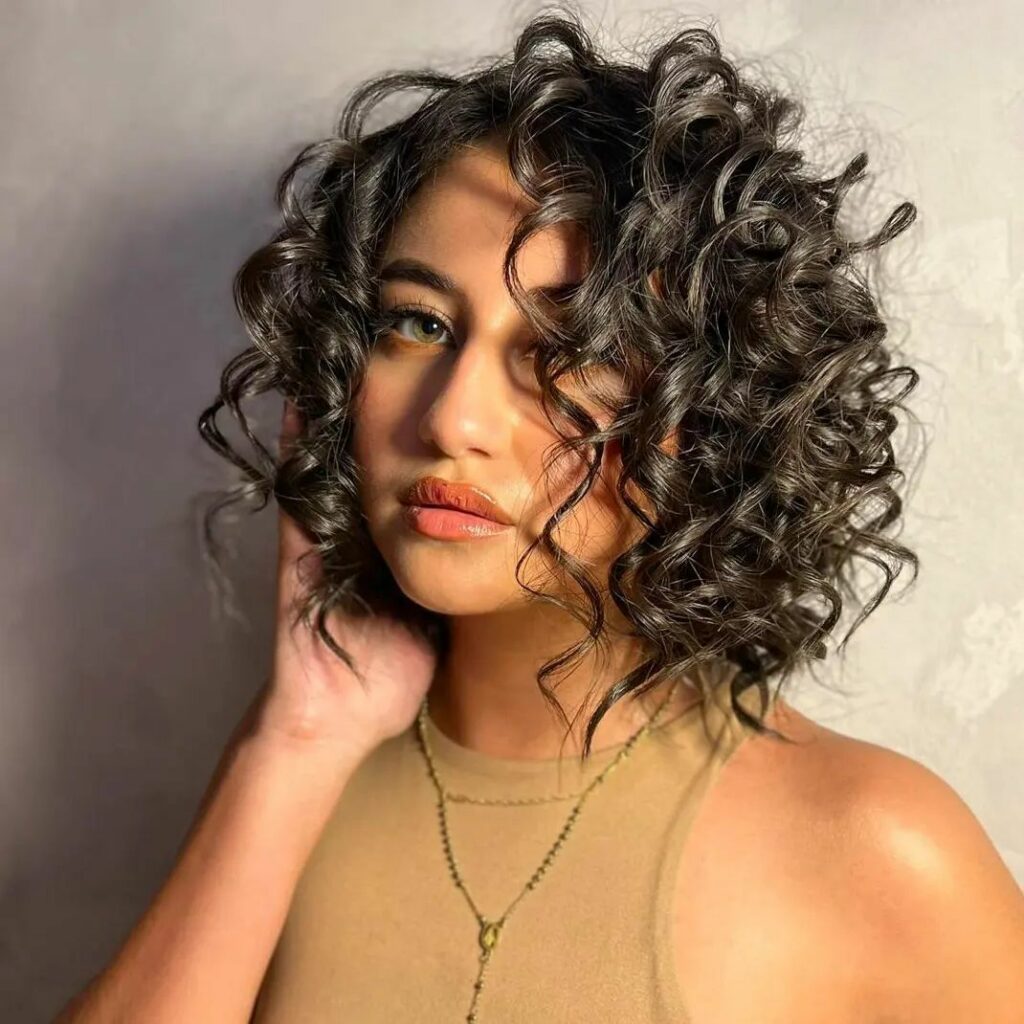 If you're a center-part aficionado, layers will add that extra bounce and body to your look. It's a harmonious blend of form and function.
Frenchie Fringe Bob: The Romantic Rebel
Soft layers with full fringe offer a romantic take on the classic bob. I adore this cut for dinner dates and weekend escapades.
Soft Blunt Shoulder Cut: The Secret's Inside
Ever want that thick, blunt cut without the weight? Secret internal layers give your cut a voluminous, airy feel. It's like having your cake and eating it too!
Curly Shag: The Ultimate Textural Experience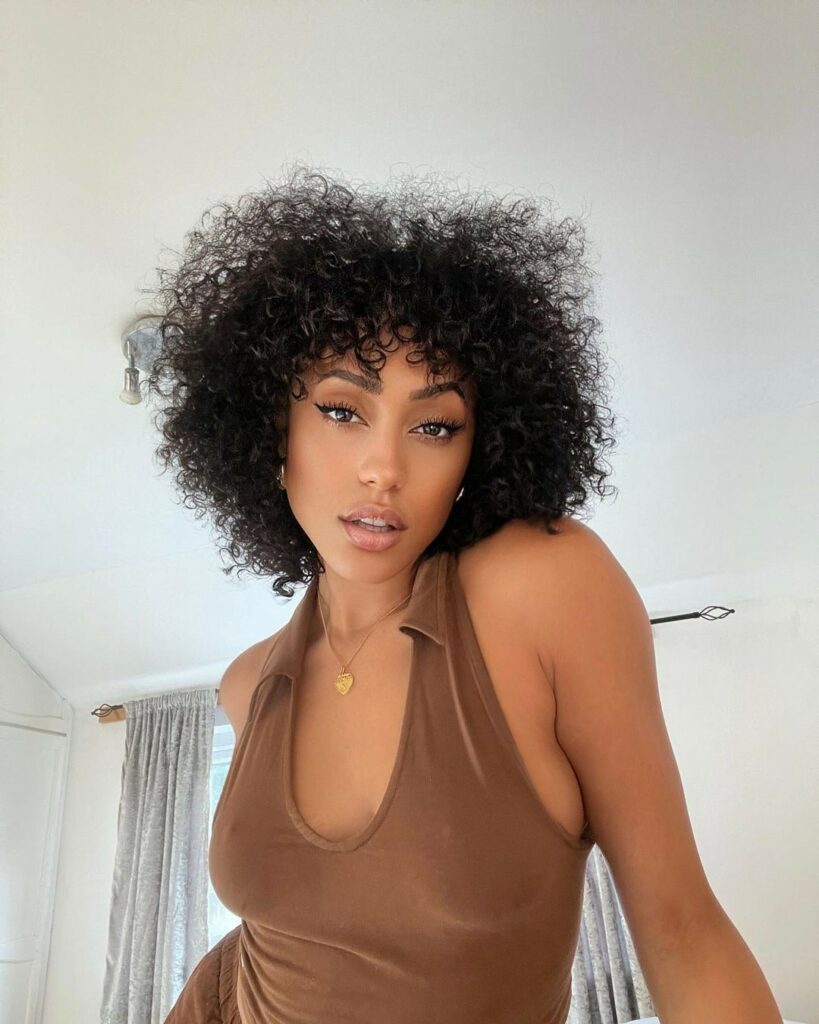 Shags and curly hair are a match made in heaven—layers, bangs, and all. This style lets your curls run wild in the best possible way.
Relaxed Collarbone Shag: The Modern Chic
First up is the relaxed collarbone shag. Forget the Joan Jett ultra-razored vibes; this is the refined version. Think cohesive layers and a wispy fringe that softens the look. I tried this style last summer; it was the ultimate easy-breezy look. Spritz in sea salt spray for that "I woke up like this" effect.
Subtle Undercut Crop: A Dash of Edge
If you're all about the details, how about a tiny hint of an undercut? This adds an unexpected twist to an otherwise classic crop cut. When I first experimented with this, even my mom—who's super traditional regarding hair—gave it the thumbs up!
Springy Chin Bob: Bounce it Up!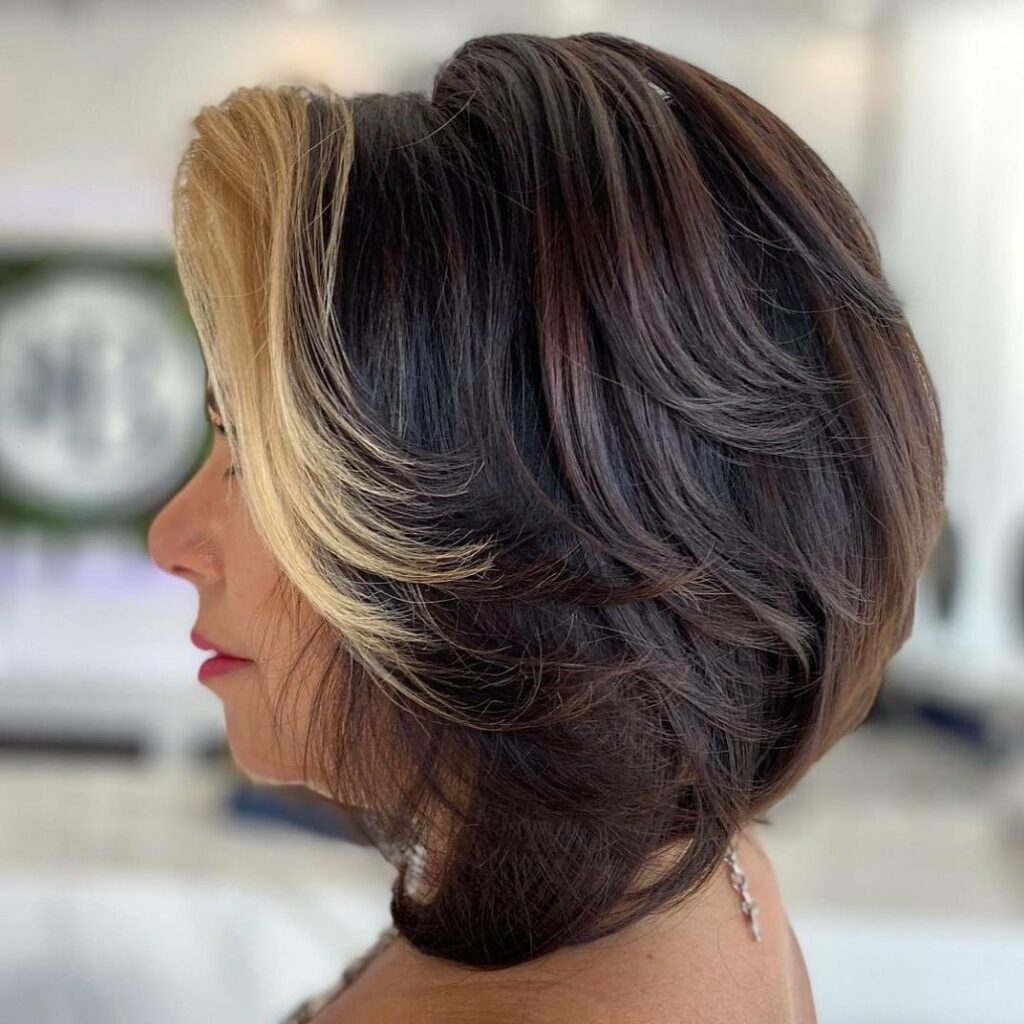 Curls and layers are like peanut butter and jelly—perfect together. Opt for a springy chin bob with extra layers up top and whimsical bangs to make those curls pop. If your hair's naturally curly, a dollop of curl cream will do wonders here.
Choppy Pixie: Not Your Average Cut
Who said fairies have to be uniform? Break the mold with choppy layers that sweep across your forehead. Tinkerbell has a rockstar makeover whenever I wear this style.
Face-Framing Layers: The Starter Pack
If you're a layer newbie, start with some subtle face-framing layers. It's like dipping your toes in the water before diving in. Trust me, this no-regret move adds instant depth to your look.
Straight Textured Creamy Blonde Bob: The Professional Chic
Nothing screams sophistication like a creamy blonde bob. Add a side part and a smooth blowout, and you're ready to conquer the boardroom—or brunch. I once rocked this look for a big meeting, and let's say it closed more than just business deals!
Golden-Bronde Bob with Piecey Layers: The Versatile Queen
For my thick-haired lovelies, this one's for you. With various layers and a mix of brown and golden tones, this bob is anything but basic. It has an effortless elegance that works from day to night.
Platinum Blonde Layered Hairstyle: The Showstopper
Platinum blonde, but make it layered. This style is the epitome of modern glam. I love pairing this with bold red lips for that ultimate wow factor.
Short Razor Cut for Red Hair: The Bold Statement
Feeling daring? A razor cut in a wine hue is sure to turn heads. This look is pure fire—literally and figuratively.
Short Layered Hairstyle with Long Side Bangs: Frame it Right
Finally, for a softer touch, go with long side bangs that frame your face beautifully. Just take your hair to one side and let those front layers talk. It's as if your hair is giving you a chic little hug.
My Top Tips To Maintain And Care For Short-Layered Hair
So you've got the cut and the products, and now you're wondering, "How do I keep this masterpiece looking fresh?" Don't sweat it! I've got your back with the ultimate care and maintenance guide for short-layered haircuts. Let's keep that fabulous 'do look salon-perfect, shall we?
Regular Trims are Your BFF – Short layered styles grow out fast and can lose their shape quicker than you can say "bad hair day." I recommend getting a trim every 4-6 weeks to keep those layers looking sharp.
Shampoo Smartly – You've got a stunning haircut, so treat it to a good shampoo. For colored hair like those platinum blondes and wine hues, a color-protecting shampoo is a lifesaver. For curly styles, sulfate-free shampoos help maintain moisture.
Don't Skip Conditioner – I know it's short hair, but don't skip the conditioner, friends! A lightweight, nourishing conditioner can make your layers soft and manageable without weighing them down.
Master Your Blow-Dry Game – Invest in a good blow dryer and a diffuser attachment for curly styles. For straight and wavy hair, use a nozzle attachment to direct airflow. Remember, always use a heat protectant before styling.
Heat Styling in Moderation – You don't want to fry those precious strands! Opt for lower heat settings when you do heat style, and always use a heat protectant.
Product Know-How – Less is more when it comes to styling products. The right product can go a long way. Overdoing it can make your hair greasy or overly stiff; we don't want that.
Keep It Fresh with Dry Shampoo – Between washes, a spritz of dry shampoo at the roots can keep your haircut looking fresh and bouncy. It's my go-to for those mornings when the snooze button wins.
Healthy Hair from the Inside – Remember that what you eat affects your hair. Stay hydrated and eat a balanced diet of protein, vitamins, and omega-3 fatty acids.
Show Love with Hair Masks – Once in a while, pamper your hair with a hydrating or protein mask. This will help maintain the health and shine of your short layers.
Consult Your Stylist – If you're thinking of switching products or trying a new style, a quick consult with your stylist can provide tailored advice. After all, they know your hair almost as well as you do!
The Do's and Don'ts: Face Shapes and Hair Types for Short Layered Haircuts
Hey again, beautiful souls! You're probably wondering, "Will a short layered haircut work for me?" Let's spill the tea on what face shapes and hair types might face challenges with short layers and what adjustments can make this trendy cut work for almost anyone. Yep, you heard me—almost anyone!
Face Shapes: Proceed With Caution
Long Face Shapes: Super-short layers can elongate a long face even more. Opt for longer layers that add width rather than height. A bit of volume on the sides is your friend here.
Square Face Shapes: With strong jawlines, very short layers might make the face appear boxier. So, go for layers that soften the angles, maybe even some sweeping bangs.
Round Face Shapes: Be cautious with voluminous layers at the sides as they can make a round face look even rounder. Instead, aim for layers that add a bit of height on top.
Hair Types: Tricky Business
Super Fine Hair: While layers can add volume, too many can make the ends look sparse. So, keep the layers long and minimal.
Very Thick Hair: With super thick hair, too many short layers can create a "poofy" look. Opt for longer, graduated layers to reduce bulk while getting that layered vibe.
Super Curly Hair: Layers can make tight curls spring up even more, potentially leading to a pyramid effect. Use longer layers and discuss texturing options with your stylist to avoid this.
Straight and Silky Hair: While layers add dimension, the wrong layering can make straight hair look stringy. A straight-across cut with subtle layering works best here.
My Pro Tips:
Consult, Consult, Consult: Talk with your stylist about your face shape and hair type. Pictures help, but a pro's eye can tell you what will suit you best.
Start Slow: If you need clarification on going super short, start with longer layers. You can always go shorter later, but growing out a cut you don't like is a bummer.
Personal Style: At the end of the day, your comfort and style matter. If you love a particular look, there's usually a way to adapt it to suit you.
Still Looking for Inspiration, Then Check Out This Video
Conclusion
Alright, loves, that wraps up our whirlwind tour of fabulous short-layered haircuts! Whether you're new to the layer game or a seasoned pro looking for a fresh twist, there's a style here to tickle your fancy. My top tip? Chat with your stylist about what will work best for your hair type and face shape—you want a cut that's as unique as you are. And don't be shy about experimenting; layers are all about adding dimension, texture, and a dash of sass to your look. So go ahead, take the plunge, and let those layers shine. Your new, breezy 'do is just a snip away. Until next time, keep those tresses fabulous!
Feature Image Photo By @tatysh.a on Instagram
Last reviewed and updated on October 16, 2023